Products
High quality fabrics and accessories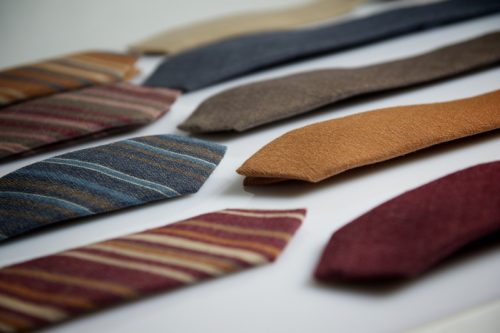 BBC Jacquard fabrics can be found in the neckties collections of the most prestigious fashion brands all over the world.
Fabrics
BBC Jacquard creates and produces high quality fabrics.
The leading article is the necktie jacquard fabric, created in 100% silk or other natural yarns.
BBC Jacquard uses silk, silk melange, cashmere, wool, linen and cotton yarns.
Each season introduces new yarns to anticipate fashion trends and to satisfy costumers' demand.
BBC Jacquard offers a wide range of inkjet and traditional printed fabrics, most of whom are originally jacquard fabrics woven with our looms and then printed to create a unique and original product.
Accessories
BBC Jacquard offers scarves and mufflers, foulard, pocket-squares both as fabric or finished product.
We produce made-up scarves both woven or printed, made of several composition and suitable for fall/winter or spring/summer collections.
Our accessories are made in wool cashmere, silk, linen and cotton.
On customer's request we produce fabrics and accessories customized with logos, for companies, associations, teams and events.